COVID-19 has infected a massive number of people in Canada, and across the globe. As the stay in place orders across Canada are lifted, what should be thought-out and implemented to help combat Coronavirus in your Canadian workplace?
Cleaning for a healthier work environment and disinfecting your workplace can be one of the most beneficial things to consider and accomplish. The below infographic outlines a few steps you might want to consider as your business welcomes back its employees and clients.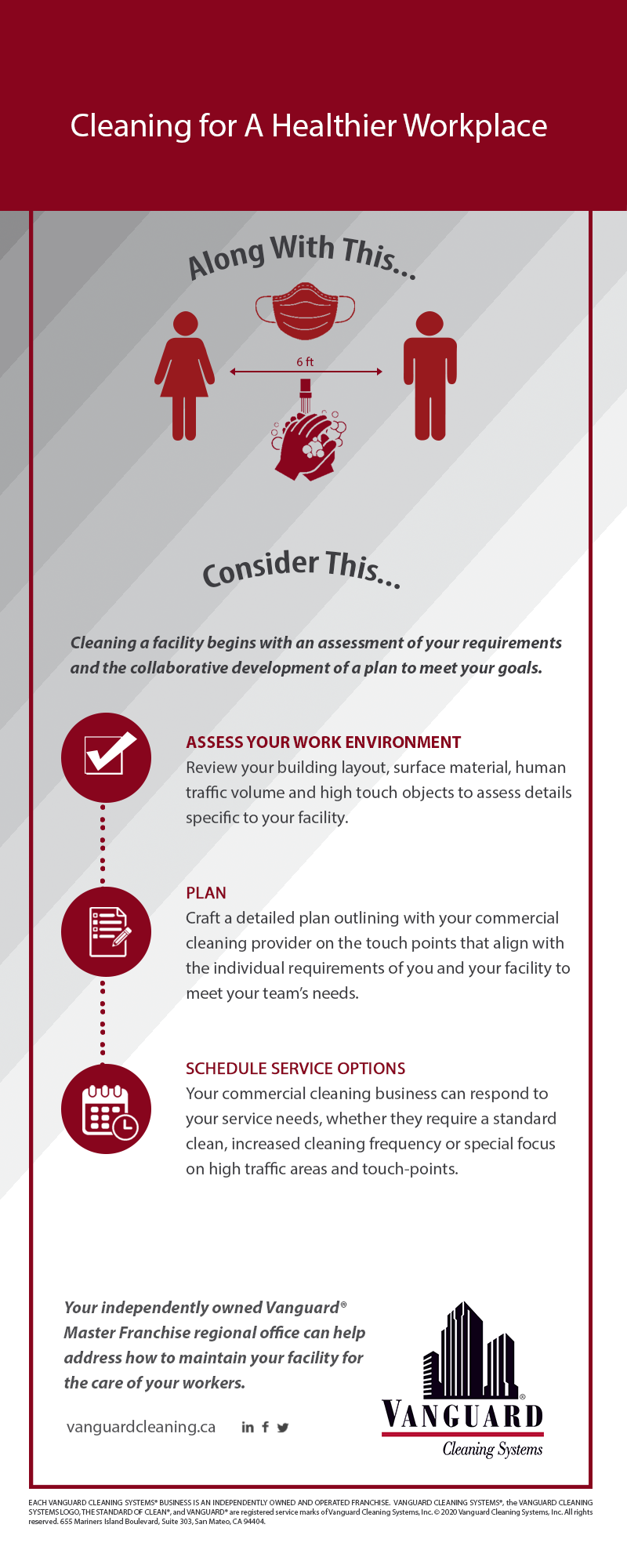 ---
About the Vanguard Cleaning Systems® Brand
Founded in 1984, the Vanguard Cleaning Systems® organization is built upon over 3,000 independently owned and operated franchised commercial cleaning businesses, which are licensed and supported by a Master Franchise network of more than 50 independent regional offices throughout North America. Vanguard® franchised commercial cleaning businesses service over 18,000 businesses, healthcare companies, educational facilities, and non-profit organizations.